ARCHIVE VERSION OF BOOJUM EXPEDITIONS
Our 33rd year of uncommon adventures for intrepid, informed travelers.
We offer scheduled (group) departures and private, customized itineraries throughout the year. We are a small, specialized company still run by the original founders and our Mongolian managers in Bozeman and Ulaan Baatar. Call or write to discuss your travel interests and see if we are a good match.
Why travel with Boojum Expeditions?
Read Client Comments HERE
Continuity: We're not a travel agent or reseller. Our trips are designed and run by our own staff and selected individuals.
Personal Attention: We excel at providing local guides and staff who understand your particular interests.
Focus: We are a small, specialized company and we don't try to be all things to all people.
Value: Our customized itineraries compare favorably with the price of group tours.
Experience: Our 32nd year of Uncommon Adventures.
Please peruse the images and informational links and enjoy the site!
We welcome your comments and suggestions.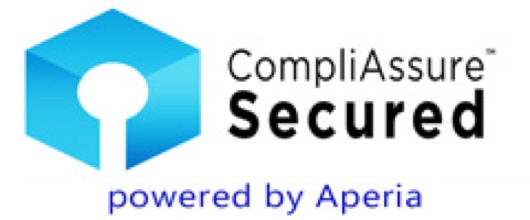 We specialize in Mongolia travel but we also offer adventure travel to Patagonia, Uruguay, Tibet. Horseback riding was our original interest when we pioneered travel adventures to China and Inner Mongolia and Tibet. We now offer tours and travel packages of all kinds in Mongolia (formerly Outer Mongolia) including camel riding, trekking, photography, fishing, horseback riding, culture, visiting Naadam, the Gobi, Lake Hovsgol (Lake Khovsgol) and the nomadic herders of Mongolia. In Ulan Bator we have our own offices though we are not really a travel agent, but an outfitter of travel and adventure in Mongolia. If want a riding vacation; whether a horseback riding vacation, a camel riding vacation or a jeep riding vacation, we'll be glad to create a travel adventure across Mongolia for you.
In Patagonia and Uruguay remember you can combine two adventures and do both horseback riding trips in just two weeks of travel. A Patagonia horseback riding vacation or a Uruguay horseback riding vacation is just the thing for beginners or experienced equestrian travelers. An equestrain vacation, horseback riding in Patagonia, Agentina or Uruguay or Mongolia or Tibet is a great way to have a guided adventure.
Mongolia travel can also include rafting, trekking or a combination of rafting, trekking, horseback riding and culture. Mongolia travel means visiting the Gobi, Lake Khovsgol, Buddhist monasteries, or even fishing. The fishing in Mongolia and Patagonia is very good. In Mongolia the fishing is for taimen. In Patagonia, the fishing is for trout. Being an outfitter, we don't call our adventure horseback riding or other mongolia tours "tours" per se. We think that Monglia tour sounds like it lacks adventure. A Mongolia tour can include paleontology, horseback riding, a river trip or rafting, trekking or culture. Whatever you call it, a Mongolia tour or Mongolia travel, we will be sure to make your Mongolia tour feel like a private tour.
Those of you who have endured reading the awful prose just preceding are probably wondering what kind of idiot wrote it. We must confess to both a capacity for better prose and an ulterior motive in writing so badly. Search engines look for correlations between your keywords like Mongolia travel, horseback riding, mongolia tour, Patagonia, Uruguay, Tibet, Gobi.. (see there I go again) and the frequency with which they appear on your page. In this everchanging cyber world, we need to keep up, I guess. Have a good riding vacation or adventure and come for Mongolia travel.